professional translation
A Guide To Become The Best Public Speaker
Not everyone has the guts to speak in front of a live audience. Only those with nerves of steel and those that can control their stress levels can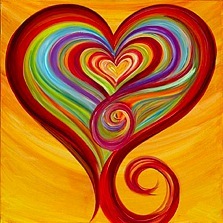 retain full control of their mental capacity to deliver an effective speech. Some believe that being a public speaker is a characteristic you are born with — but experts say that anyone who is willing to learn the skills can easily become the best there is.
If you want to become the best public speaker in the business, then here is a simple guide that should educate you on how to become one easily.
1. Have Confidence In Yourself
Public speaking is all about confidence. Your audience should see the aura of confidence that reflects the information you want to relay to them. Imagine a leader talking to a large crowd with a stuttering speech pattern — no one would believe what he or she says unless they say it with confidence. You should be the same — let your poise and posture tell the world that you abide to what you're saying and they should listen well and heed your words. Speak the words clearly and with authority to capture their attention.
2. Practice Makes Perfect
Make sure that you read through your material before speaking in front of a live audience. You need to internalize the gist of your speech and not just memorize the words. Practice in front of a mirror and take a look at your facial expression during the practice run. Also, consider the topic so that you can adjust your emotions and patterns to fit the mood. Try to practice as long as necessary until you think its good enough for a public delivery.
3. Careful With Writing Your Speech
In most cases, you would be the one to pen up your own speech so that you can relay your own thoughts and ideas to the general audience. Letting others make one for you may not be as effective as doing it yourself. You can ask a professional to do a basic grammar check to avoid making a fool of yourself in public.
Also, it would be best to choose your words carefully to avoid misunderstanding during your public speech. It might be best to know in advance who your audience will be so that you can come up with a good speech that they can easily understand and digest without offense.
4. Don't Be A Statue While Delivering Your Speech
Even if you have good control over your voice as you deliver your speech, tune yourself to the rise and fall of cadences and speech patterns. It wouldn't create a stir if you're rooted there on the spot while voicing out at the top of your lungs. Get into the feeling of theatrics and get your point across by moving around the stage. This also gives you the opportunity to make eye contact with your audience — which is an important part of making a speech.
5. Use Gestures
Using hand gestures helps evolve your speech to a whole new level — adding a lot of implications when your hand is clenched or when you let it rise and fall according to your content. Let's face it, we can always tell the intensity of a speech when the speaker uses his or her hands from time to time. You can project anger, love, hate, jealousy, or even contentment with a few hand gestures. Keep practicing until you get the hang of it.
6. Don't Put Your Audience To Sleep
An effective public speaker can hold his audience's attention from start to finish. A boring speech often makes us sleepy during the event so you need to avoid seeing yawns and drooping eyes by putting a little humor to your material. You can tell stories, make jokes, or even ask some of the audience to come up on stage to assist you in some icebreaker to wake up the sleepy heads.
7. Feel Free To Be Act On A Whim
Even if you've memorized the speech and practiced it a couple of time to make sure you got everything right, there is still a possibility that you need to readjust your method of delivery according to the mood of the audience. If you are delivering a political speech and your audience is starting to droop, then feel free to add some humor or catch their attention with a sudden shout. Just open yourself to a sudden change so you can take the necessary steps to keep the event alive.