professional translation
Make It Happen -Be a Leader
Making the future the way you foresee is something that not everyone can manage. Building on the past is what most people do, as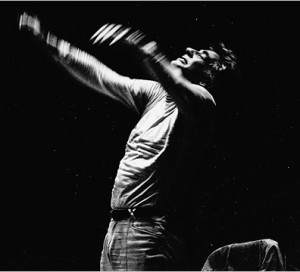 it is the easier path they can follow in their journey of life. A leader is someone who leads us out of situations in life, a leader could be your boss at the office, your team leader at work, your mum at home or your friend at the college, they can be anyone- and don't forget it could be you.
Everyone can become  a leader in life; what it requires is just being optimistic, approaching problem differently and acting tactfully Anyone can take the lead if they believe in them completely. There's always a big difference between a good leader and a great leader while the former  follows what others took at their own initiative, the  latter  makes his/her own way through the journey of life and not just opts on walking the  path others have walked on till now.
There are some people who just listen to what others say and consent to what they hear. Don't be like them. In fact, stand apart and  BE YOURSELF. Frustrations arising from things not turning out the way one  planned is very common, but what is important  is your approach to the situation.Very often in life we  see people milling around, getting nothing in return. Every day's hustle and bustle may  make you feel that you cannot achieve your goals.If and when you feel that way, then surely it is  high time to stand up for yourself and do something about it.
Some people believe in the saying that great leaders are made, not born and such people are the one who really make up great leaders, bringing in a change, which affects them not only personally but socially. Working continuously to improve your skills, being enthusiastic and putting in creative thinking can help the leader within you come out and act greatly.
Choose whatever endeavor but work continuously to nurture it, for there's always room for  improvement. Being able to influence others can help you achieve goals and objectives not only individually but in fact collectively as a group. The leader is the one who contributes greatly to the success and organization of any group.
Always remember that leadership is not just  about power and status; in fact harassing and driving others to believe in your thoughts and actions is not leadership. Good leadership  is  about encouraging others and helping everyone feel that they and their contribution to the group is important. . Remember to be a leader and not a bossy charector. In a group, everyone must have a say, for just acting individually and not letting others participate actively is something, which no leader must follow in life.
Communication must be your weapon,  acknowledging  what others believe in and communicating what you believe will both help you achieve your goal of being a great leader. Remember, being a leader means not only being interested in what others are to you but also understanding about what you are to them and also to the group you are leading as a whole.
The subordinate having trust and confidence in you is a must , if you are to put into practice the  great leadership qualities you have . Leaders are not heroes- they are real people. Remember being a leader takes a whole lot of work and time.If you think and believe that you have leadership quality  in you, which you can help others see and believe in, then you are on the right road to success. Don't just get caught with what you perceive and think big and act accordingly and make everyone around astounded with the leadership qualities they see in you.
Make the word impossible appear as "I am possible" with you as a leader and start today to change everything and anything with your actions and qualities.