professional translation
Your guide to creative problem solving-Every problem has a solution
Problems are a part of life. So, be realistic and practical in your approach to life. Every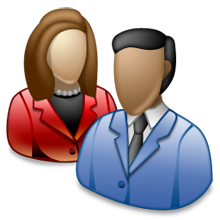 problem has a solution. You can only solve your problems by thinking differently to  what you were doing when  the problem surfaced, for thinking along the same vein during problem creation and finding solution is not the way forward for a positive outcome.
Most of us often face this situation in life. We take opportunities the way they come but we do not accept the problems which come along. Obstacles are a part of everyone's life, being happy always and and not having to face any problem is something no man living on earth can expect  in life . Problems help in growth, for if everything runs smoothly and as planned it will bring to your life what is called stagnation, and being stagnant is linked to ' no growth', which is like locking your mind and your imagination.
Problems are like challenges, which help you to get a better and deeper idea of what you actually believe and deserve from your life both on the personal as well as professional front.  Every problem has a cause, and every  solution requires that you figure out the required action, and then solving it accordingly. Once a problem is solved you need to make sure  to never create or allow circumstances  which made it  surface in the  first place. Remember learning from self experiences is the best teacher one has in one's life.
Remember whatever way you choose to solve a problem, there are two paths you can choose. You can go with the analytical thinking to find answers, by analyzing, but this by no means involves creative thinking. The other path you can walk on is creative solution- its right in your brain, utilize it in your own life and then you can solve the problem you are facing.
Don't just believe that this is the end, for as there's always room for improvement in attaining perfection, there is also  the hope for solving problems. Creative thinking provides you a new light and it is is like a torch in a dark room, which will enlighten your problem solving aspect creatively. Being open-minded, will help you find solution not just in one but many ways. Be optimistic, for believing in yourself and your actions and thought and taking a deep dive into that sea of problems will help you get a better idea of solving your problem easily.
Problems always tend to demoralize and is like like hammering into a mountain of cast iron at the very first thought; they will seem impossible but carefully looking into the actual cause will help you find an answer to this difficult question. Sometimes trying to solve the problem in parts rather than whole at one go will help. In short, follow the top-down approach, where you start  small and then increase slowly and gradually to find a complete solution.
Two heads are always better than one,listening to others and discussing with someone close can help you find the solution easily. Learning from where others went wrong can aid greatly in problem solving. Being patient and persevering will help the solution materialise itself  the same way the problem surfaced all by itself. Lastly, always remember that Rome was not built in a day, so being patient and trying again and again will help, for expecting everything at the first go is not always  practical or realistic.
All in all, creative thinking is like a quest you undertake to find answers to your problems, and always bear in mind problem solving is in your hands. So, next time you find yourself stuck in a problem for which you are unable to find a solution, think again and the solution may appear right in the face. Be creative in your thinking, plan out properly and work to find a solution , for perfection is something which no one can achieve ever in life.
Get mastery in problem solving, try what we have saiod above and see your life changes drastically and completely-Remember  acceptance of the problem sate as the norm brings stagnation and working to achieve something brings progress and success.